When the time comes to get that set of new curtains, what you think would be a simple project can suddenly become rather complicated.  Questions of custom-made versus ready-made, colour palette choices, styles, fabrics, and suitable fit have all started to come up.  In this post we have summarised the most important things you ought to think about when choosing the right curtains.  We hope to save you time and get you sorted with just the right curtains for you.
Custom vs off-the-shelf curtains
Depending on your reasons for seeking out new curtains, both made-to-measure and off-the-shelf options have their place.
Whilst sometimes custom made curtains can be pricey, if you have a period home with higher than standard ceilings or unique design differences, it's important to remember that custom curtains will be perfectly tailored window dressings to suit your space.  Your custom curtains will stand the test of time, in both quality and aesthetic appeal. With a wide range of fabrics to choose from, it is more than likely custom made curtains will give you exactly the look you are after.
If, on the other hand, you're in the market for a more budget-friendly option and have a more modern home there are a selection of ready-made solutions that will suit your needs just fine.
In either case, both custom and ready-made curtains can help you achieve a simple, classy look.  Bear in mind, however, that if you're partial to pleat-style curtains, some variations of pleat can be difficult to source in ready-made ranges.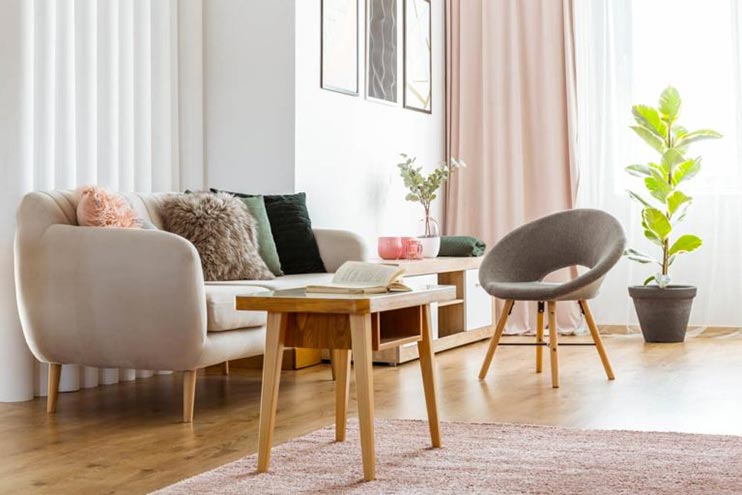 How to measure so your curtains fit
Make sure to fit your track above a window before measuring for your new curtains.  When you do so, it's advisable to fix your track a fair bit higher than the window because the closer it sits to the ceiling, the taller it makes your window look. The result is very elegant, adding an exquisite sense of space to the room.
Similarly, as far as width goes, it works well if you fit the track or pole wider than the window frame; this gives the curtain plenty of area to stack when pulled open and helps you avoid leaving any gaps where the light can seep in at either side of the window.
At Vision Décor we offer the complete service and bring the samples to you at home, we measure, manufacture and install.
Curtain lining and fabric options
If you want curtains with insulation to protect from the chill, heavier fabrics such as suede, velvet, and wool can keep heat in and the cold out.
Adding a layer of curtain lining behind your front-facing curtain fabric can make a big difference to insulation – plus lining helps gives your curtains shape and body.
You can go a step further, prolonging the life of your curtains by including an interlining layer between the lining and your chosen curtain fabric. Special interlining material or insulating felt can be used as to line your curtains.
Think colour, style, function
When it comes to colour, neutral colours are less likely to fade and can easily blend with virtually any room's colour scheme.  Since each room in a home is unique, it can help to call on expert advice. A Vision Décor consultant who can help you select curtains to compliment your preferred look and style along with your overall home design or ideas for the room in question.
As far as style goes, less is definitely more.  At times a vibrant colour or a bold botanical look will serve a particular space, but you can seldom go wrong with an understated palette.
Remember that curtains are an excellent absorber of sound.  For the most part, this is a very helpful feature for your home.  Different linings and curtain fabrics will affect sound differently – keep this in mind and speak to a Vision Décor consultant about how you use each room to make sure you get the best advice for a great overall outcome.
Curtains to dress up your home for sale
Classy looking curtains made from high quality fabric can contribute greatly to boosting your home's perceived market value if you're looking to sell.
Adding curtains is a low-cost way to update your window dressings and freshen up the look of your home and enhance the overall appeal of your property.
The more inviting your space, the more a buyer will be able to see themselves living in it, become emotionally invested and make you a great offer.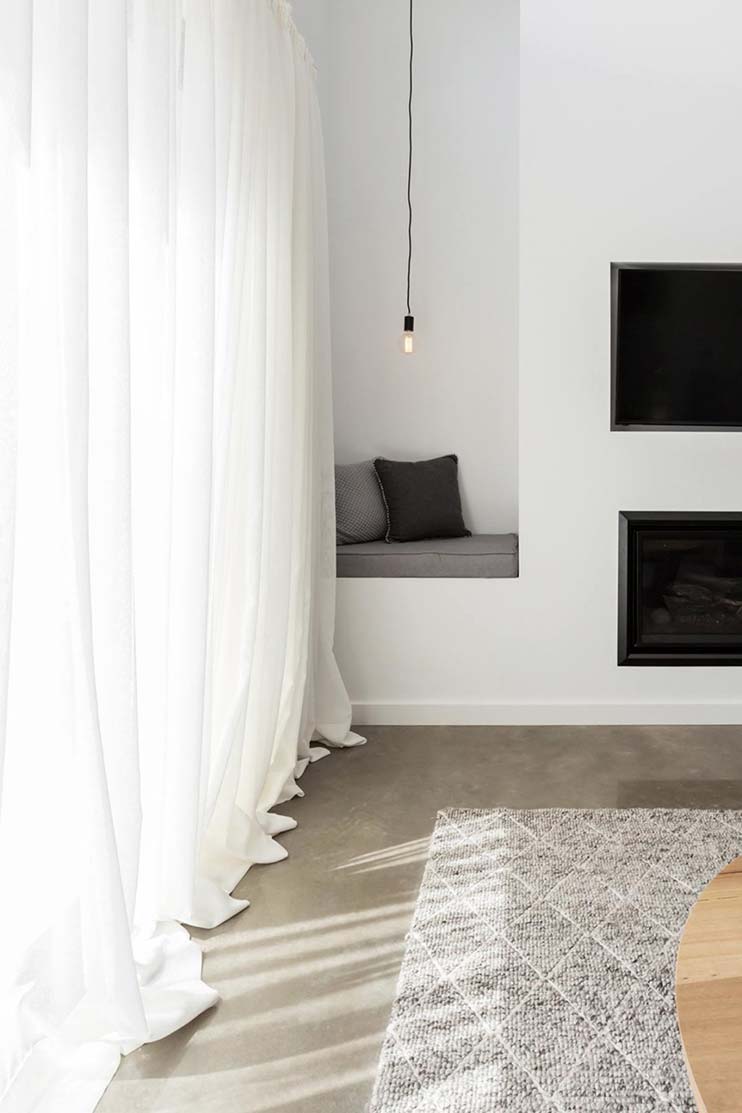 Next steps
With these ideas in your arsenal, you are closer than ever to improving your home with your new curtains.
If you are still not sure the best curtains for you please get in touch – our experienced team of consultants are here to make your window dressing and home décor projects as stress free as possible.
Want to learn which blinds are the right fit for your home? Check out our guide on how to choose blinds for your home.