A family-owned business with a focus on quality.
Vision Decor are innovators in providing stylish
and unique interior decorating solutions in Perth
If we haven't heard of it, it probably doesn't exist.
Vision Decor are innovators in style and products available across all ranges, if we haven't heard of it, it probably doesn't exist. Our office staff are friendly, informative and accommodating. Our consultants are experienced and knowledgeable and will work with you to get you the product and price that is right for you.
Factory staff are happy and well cared for, which helps to produce a quality product. Our fitters are clean and prompt and will fit to your specifications.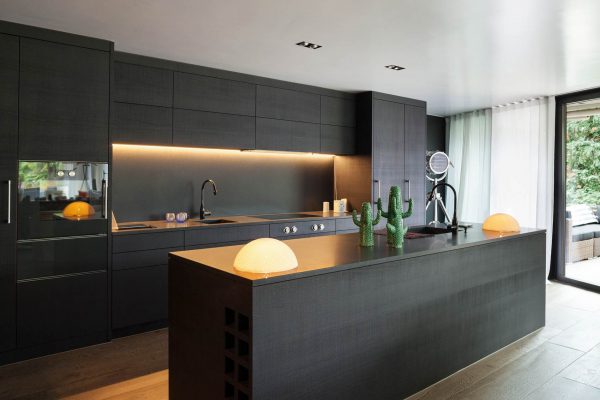 The vision decor story
Vision Decor is a family owned company. Officially started in March 2003, the company has gone from strength to strength. On the back of a referral repeat rate has of in excess of 75%. I was told once "If a customer is happy they will tell 3 people if they are unhappy they will tell 10″. So in context we are ecstatic with our referral rate. The company is owned by Lisa and myself Michael Ashe. I have 19 years experience in all facets of the blind and curtain industry.
I have numerous service/sales awards and top salesman at every company I've worked at eventually becoming Sales Manager at one of the biggest companies in Perth. My forte is helping you select the right window furnishings for your decor needs. I have an excellent grasp of colour combos and integrating our products to suit the theme and style of your home.
I also like to fit the furnishings where ever possible which served two purposes, you probably will deal with me from start to finish which enhances our customer service and it allows me to keep in touch with measurement tolerances and suitability of product on a regular basis. Lisa has over 10 years experience in customer service and sales. She places a high value on courtesy and punctuality of product / fitment.
Vision is also a member of the Soft Industry of W.A. and is therefore bound by their high standard of ethics and product quality. We have recently put a referral rewards package in place to thank our loyal clients. We would dearly love to become your family's window / flooring, curtain and blinds decor consultant not just for this year but for many years to come. So come and use "Vision for your windows".
We pride ourselves on being able to provide
our customers with the whole package
Latest material innovations & colour trends
The industry's best available quality – made in perth
Unsurpassed customer service & advice
Timely delivery, product fitting & installation
Visit the Vision Decor showroom and start transforming your space.
We pride ourselves on being able to provide our customers with the whole package. Stop by our showroom to view our entire range.
Vision Decor
2/19 Exhibition Drive
Malaga 6090
Ready to see what Vision Decor can do for you?
Get Started with a complimentary consultation