Designers aim to renovate and upgrade home interiors from decorative accents to entire floor plans.
At Vision Decor, our innovators provide stylish and unique window furnishings solutions throughout Perth and the surrounding area.
In this blog, we're focusing on 6 of the most popular design trends of 2019 which will give you ideas and help update the look of your home. Many of these design trends are simple additions that will make your home look stunning and add value to your property.
1. Sustainable decorating in your home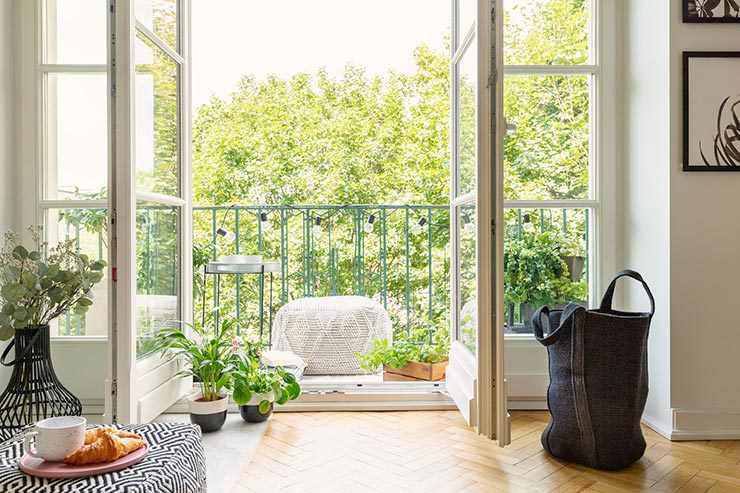 Green elements are the newest addition to interior design. In 2019, homeowners and designers alike are becoming more and more thoughtful of the environment with their purchases of home decor.
Buyers are focusing on the materials used to manufacture tables, picture frames, and fabrics within their homes, aiming to source items made from sustainable materials.
In addition to sustainable decor pieces, designers are searching for new home pieces in vintage shops and artisanal markets. These locations provide furniture and other home accessories that can be repurposed and tell unique stories.
2. Natural elements add to any room
Along with the focus on environmentally-friendly accessories for the home, designers are looking to incorporate natural elements in every room this year. Warm tones will paint the walls, natural wood will create side tables, and stone will line countertops. 
Natural elements are perfect for adding between indoor and outdoor spaces. So, if you have a living room that opens up to a deck, be sure to incorporate natural elements here for a smooth transition from the interior to the exterior of your entertainment areas.
3. Plenty of texture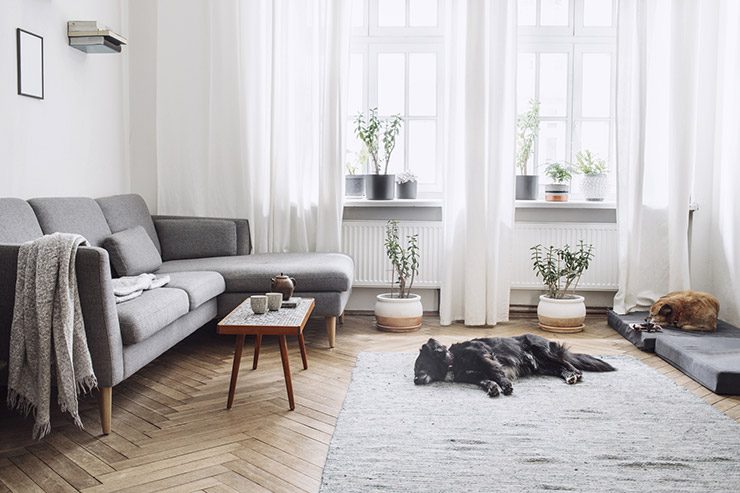 Earthy elements boast particular textures. Along with soft and natural textures, interior designers are looking to mix textures to create depth in rooms.
A blend of rough concrete, shiny metals, woven textiles, porous ceramics, smooth tiles, and matte paints will be popular in 2019. All types of homes will incorporate this trend, including modern apartments, single-family houses, and large estates.
4. Wallpaper a new twist on the statement wall

Statement walls have always been popular, but this year the statement wall is getting a modern twist. Instead of painting single walls with bright colours, wallpaper is used to add interest to an otherwise ordinary space.
Popular wallpaper patterns in 2019 feature plants, floral patterns, abstract shapes, monochromatic designs, and geometric patterns. 
With a variety of pattern options, the wallpaper statement wall is the perfect design trend to add to any space. This addition has the added bonus of being an inexpensive way to upgrade your space.
5. Multi-functionality is in style
Interior design trends don't just enhance the look of your home; they can bring new functionality too! Spaces and accessories are versatile. For example, roller blinds add extra privacy to your living spaces while also protecting you and your furniture from sun damage.
This trend is especially popular as more people embrace a "less is more" attitude and adopt minimalist lifestyles. With multi-use rooms and furniture, you can do more with the space you have.
6. Interior design is going gold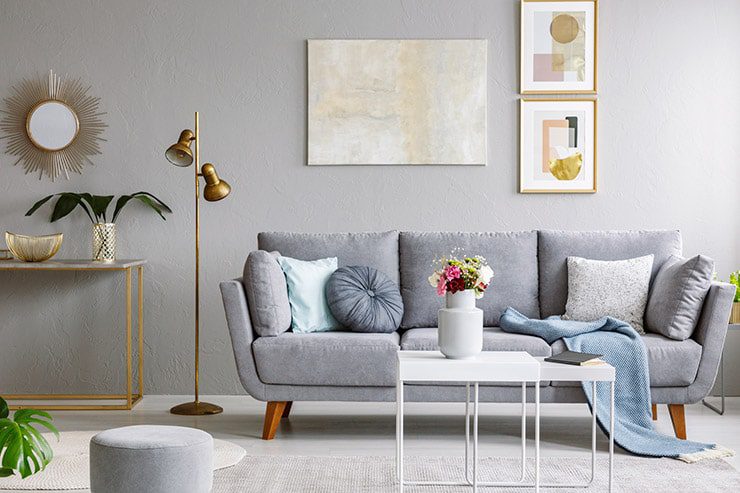 Gold is taking over interior design in 2019. With finishes of gold patina, black gold, bright gold, brushed gold (and more!) this classic metal is beautiful and versatile and can be paired with a variety of other finishes.
A touch of gold will create a bright and upscale feeling to your space and really catch the eye.
So why not give these 6 interior design trends of 2019 a try. And if you want to go further, why not reach out to us for a professional opinion on what you can do to get your home looking its best.