Create an outdoor oasis that stands up to the elements
Vision Decor offer a large range of outdoor blinds to flawlessly protect and conceal your home or business
Beautiful, versatile outdoor blinds, made here in Perth.
Vision Decor offer many styles of functional and fashionable outdoor blinds in Perth. Whether you're looking to protect your outdoor area, deck or patio from the sun or rain, we've got something for you.
Vision Decor are experts in all things indoor and outdoor blinds. We'll give you a quality product to suit your space, style, and budget. Need help choosing? Our friendly team is here to help! Get in touch today for a free consult.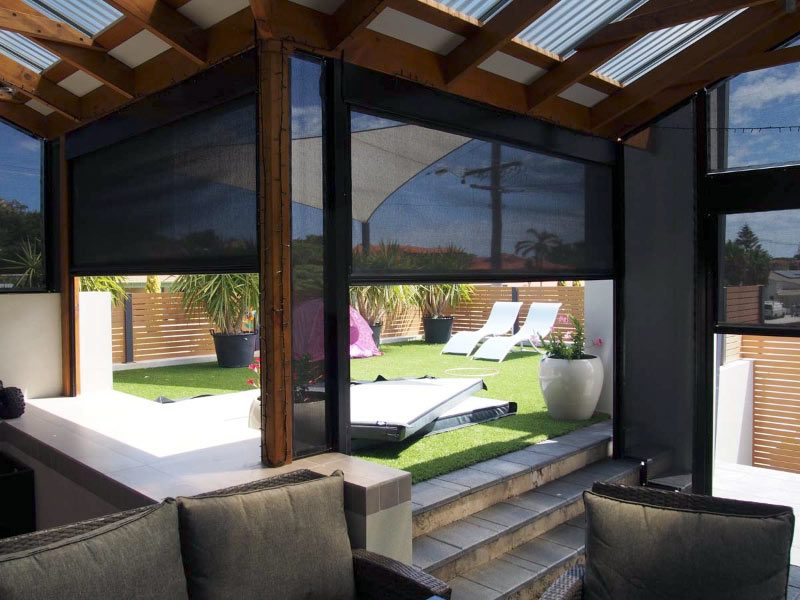 Why Choose Vision Decor?
Vision Decor prides itself in stocking only the best in the market. Following recent trends and classic must-haves, we help provide a cutting-edge vision for our valued clients. We offer tailor-made advice on all aspects of interior design by looking at all the key design features of the property whether it's a home, office or both. Get in touch to find out first hand why we should be your first stop for outdoor blinds.
make the most of your outdoor space all year round, no matter the weather
Spending time outside has proven to be beneficial to overall well-being; having a perfectly shaded and furnished outdoor area that's comfortable all year round makes it even more appealing for everyone. Let us help you complete your dream alfresco, patio or backyard space with the right blinds.
 Check out our projects gallery for some fresh ideas!
Ready to see what Vision Decor can do for you?
Get Started with a complimentary consultation