Create an outdoor oasis that stands up to the elements
Vision Decor offer a large range of outdoor blinds to flawlessly protect and conceal your home or business
Beautiful, versatile outdoor blinds, made here in Perth.
Vision Decor offer functional and fashionable outdoor blinds in Perth of all styles. Whether you're looking to protect your outdoor area, deck or patio from the sun or rain, we've got something for you.
Vision Decor are experts in all things indoor and outdoor blinds. We'll give you a quality product to suit your space, style, and buget. Need help choosing? Our friendly team is here to help! Get in touch today for a free consult.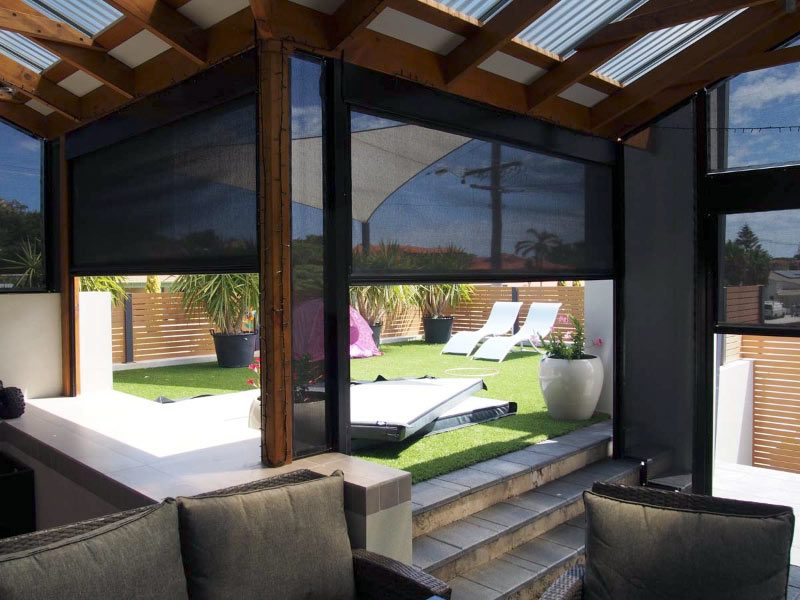 make the most of your outdoor space
all year round, no matter the weather
More information coming soon! In the meantime, check out our projects gallery. 
Visit the Vision Decor showroom and start transforming your space.
We pride ourselves on being able to provide our customers with the whole package. Stop by our showroom to view our entire range and discuss your options with our knowledable team.
Vision Decor
2/19 Exhibition Drive
Malaga 6090
Ready to see what Vision Decor can do for you?
Get Started with a complimentary consultation