Perth's largest, most up to date range of interior and exterior blinds and curtains with years of experience and expert advice.
Vision Decor are innovators in providing stylish
and unique interior decorating solutions in Perth
If we haven't heard of it, it probably doesn't exist.
We are innovators in style and products available across all ranges, if we haven't heard of it, it probably doesn't exist.
We believe in the tangibility of feeling the texture of a curtain fabric, and seeing a wallpaper pattern or blinds colour in person, so we encourage you to visit our showroom where our trained and certified interior design team members can assist you in choosing the right product/solution for your home.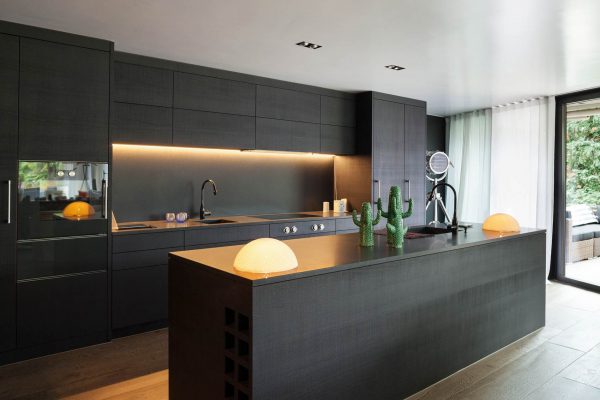 If you're building, renovating or just want to update your space, come in for a consultation. Speak to one of our team members about your vision for your home project. Whether you're thinking about curtains, interior or exterior blinds, shutters, wallpaper or laminate flooring, we can provide advice on what products will work best for you.
Our consultants are experienced and knowledgeable on our wide range of products. We will work with you to get you the product and price that is right for you. We help you select the right furnishings based on your decor needs, creating a well-integrated, harmonious combination of products to suit the theme and style of your home.
We make many of the products we sell in our showroom, allowing us to stick to strict quality control standards and guaranteeing a quality product every time. Our fitters are clean, prompt, and will fit to your exact specifications. Our factory is here in Perth,  right behind our showroom; if there's a problem, we'll fix it!
Be more creative with vision decor
It's amazing how a simple change can turn any room in your home into a space that looks like a professional interior designer decorated it. Check out these different ways to help with your next room remodel or décor update!
Improve your interiors by updating materials or styles, or by using curtains or blinds in a new and creative way. The options are seriously diverse when it comes to decorating your windows with curtains and blinds.
New blinds can do so much more than just look amazing; window blinds help you control light, conserve energy, and give you privacy. No matter what style window blinds you decide on: wooden or aluminium venetian blinds, roman blinds or vertical blinds, you'll enjoy the benefits of new window treatments for years to come.
Enhance your outdoor living space with outdoor blinds, café blinds, shutters, and window awnings. These additions are the ultimate finishing touch for decks, patios, pergolas, and pool areas. Outdoor blinds can make any outdoor area unique with their design, colour, protection from the weather, and ability to create privacy.
Alternatively, if you have unique window shapes to cover, get the perfect look with custom blinds made in Perth.
At Vision Decor, we make sure you always have many options for your home. That's why we have so many curtains, interior & exterior blinds, wallpaper and laminate flooring options for sale on our site and in our Perth showroom.
There's never been a better time to "Use Vision for your Windows".
Why Choose Vision Decor?
Vision Decor is a family owned company officially started in March 2003.
Our factory staff are happy and well cared for, which helps to produce a quality product & our trained consultants are experienced and knowledgeable.
We pride ourselves on being able to provide our customers with the whole package that is:
More than competitive prices
The best available quality
Excellent, experience-based advice

The latest innovations and colour trends
Prompt delivery and fitting
Unsurpassed customer service
Ready to see what Vision Decor can do for you?
 Have an obligation-free chat with our team about your project
"The best fabrics with a huge variety to choose from, and their service was fantastic.
We will definitely use them again in future and recommend them to anyone wanting good quality blinds and top service."
-Renae Jon
"We've been so very happy with the quality curtains and blinds that were made and installed for us by the great team at Vision Decor.
Not only have we got the best quality curtains from this family run business but ones that represent excellent value in comparison to other curtain chains/franchises."
-Verona Khng
"Very happy with our window treatments. The curtains block out the sun and having the options of sheers over the top just lets in the right about of light.
Excellent service too. Quality products and make here in their factory."
-Olivia Wood
"We purchased our outdoor blinds from Vision Decor 3 years ago. They have reduced the heat, dust and have created a versatile outdoor area.

All of our friends have asked for Vision Decor's details as they are so impressed with the blinds."

-Sherrilyn Mills
Visit the Vision Decor showroom and start transforming your space.
We pride ourselves on being able to provide our customers with the whole package. Stop by our showroom to view our entire range.
Vision Decor
2/19 Exhibition Drive
Malaga 6090