The window treatments you choose help create and accent the beauty of your home. Window treatments like blinds and curtains can create a bright and bold statement or offer a subtle, relaxing environment.
Understanding the overall design and flow of your home will help you choose window treatments that complement your home. Having your design ideas in mind makes selecting curtains and blinds a much easier task.
What to Consider When Choosing Blinds
When choosing blinds for your home, there are many things to be considered. Our homes lose up to 25% of their heating and cooling through windows. Window treatments can go a long way towards saving every homeowner money.
The first step is to determine which types of window treatments work best in each room of the house. For example, rooms like the kitchen and bathroom expose your window treatments to a lot of moisture. So, the blinds you choose should be water resistant and easy to clean.
Another consideration for bathrooms is your privacy. If your bathroom has multiple windows, Venetian or roller blinds will offer you the most privacy, while also being easy to maintain and clean.
In the bedroom, privacy is also a concern. But, for some people, having window treatments that reduce light in the room is essential. Blockout curtains offer you privacy as well as a darker, cooler room for sleeping, especially For night owls who sleep during the day, blockout window treatments are a terrific option.
When you are deciding on what type of blinds to buy, don't just go for the cheap option. Cheaper blinds are not going to provide any significant savings in heating and cooling costs. They would also need to be replaced more frequently and are damaged more easily.
So, let's look at the pros and cons of each type of window treatment you can choose from:
Venetian Blinds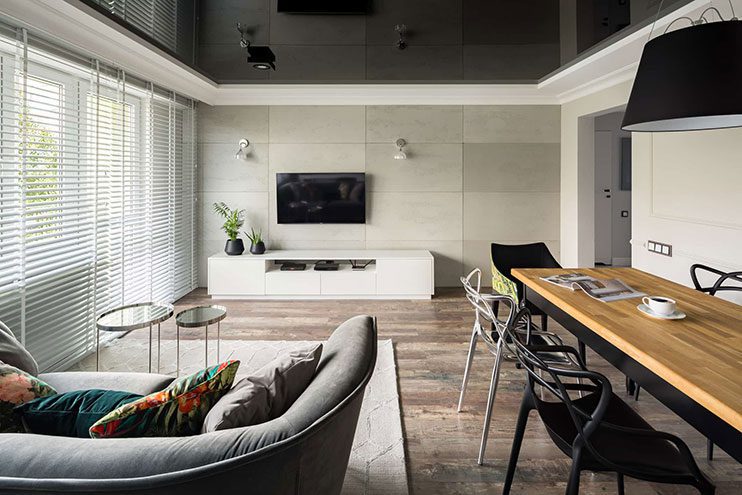 Venetian blinds are constructed with horizontal slats and suspended by cords. The slats rotate together to give you control over how much light comes in. They are easy to install, are considered low maintenance, and come in a selection of colours and styles. The downside to Venetians is that they do not close completely, leaving room for light to filter through slightly.
Roller Blinds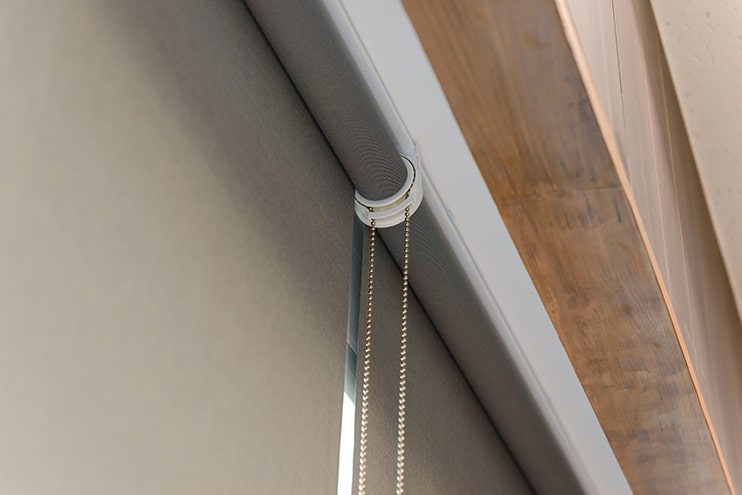 These simple blinds are made of fabric and roll up into a cylinder when not in use. Roller blinds are available in a variety of colours and fabrics, so they are easy to match to your décor. While they do a great job of providing privacy, they are not as efficient at heating and cooling as other options.
Roman Blinds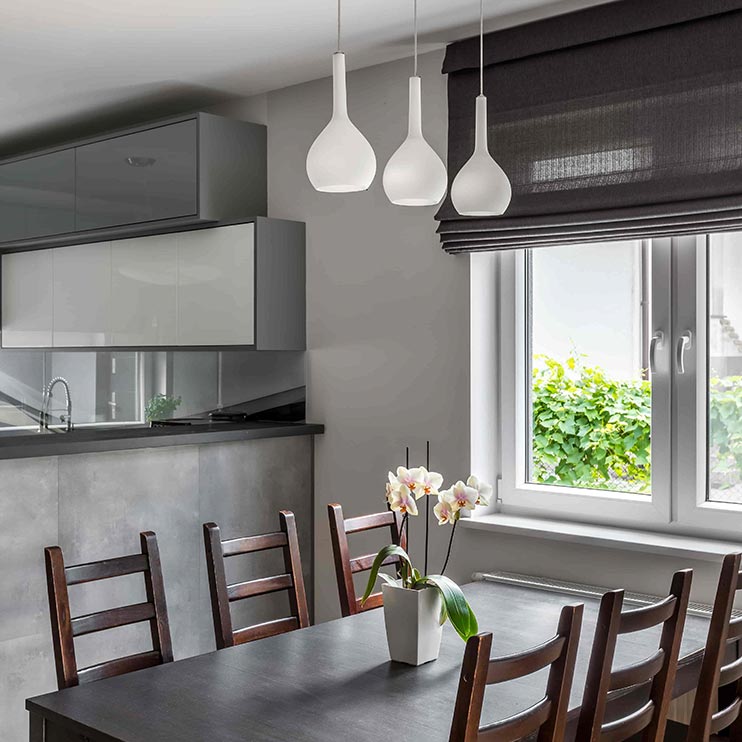 Roman blinds are a variation of roller blinds. When raised, they form pleats instead of a cylinder. They offer the same variety of colour and fabrics and can be a good option for reducing heating and cooling costs when used with an insulating interlining fabric.
Shutter Blinds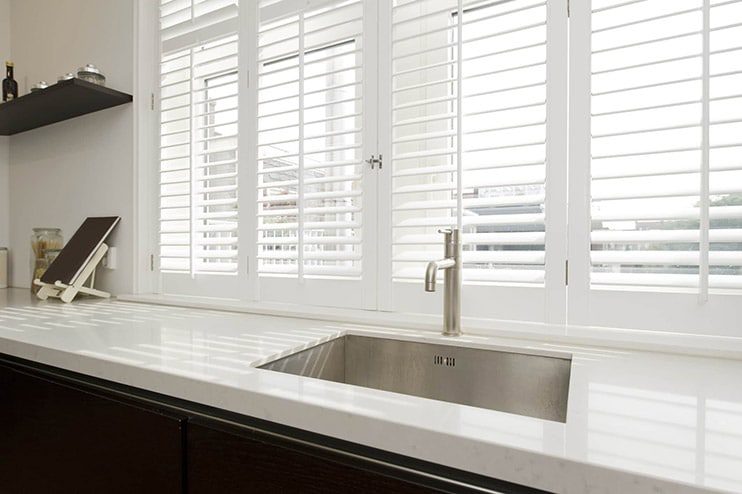 Shutters are interior window coverings made of wide slats. The up-front cost is high, but they help save on heating and cooling costs and are extremely durable. Shutter blinds are a classic, timeless design option. Improvements have been made in materials and colour choices so they don't look like your grandma's.
Vertical Blinds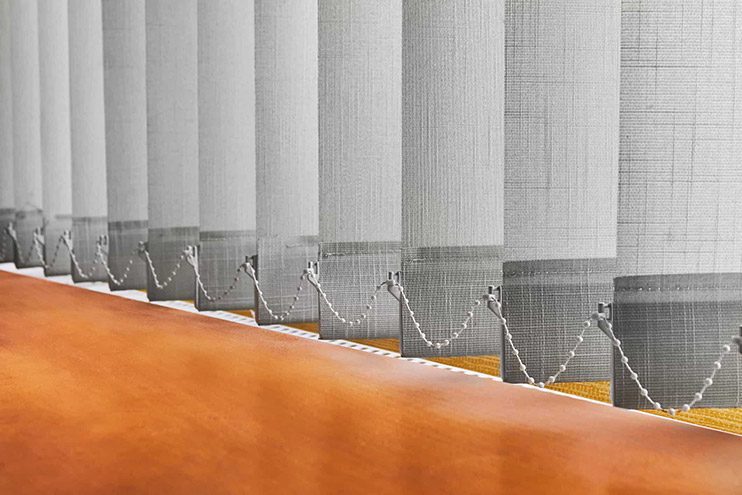 Vertical blinds hang from the top of a slide-out track, and the blades can be angled to provide privacy and adjust lighting. Though vertical blinds of the past tended to bend and twist over time, newer brands are weighted at the bottom to ensure the blades remain straight. Vertical blinds are the ideal choice for sliding doors and windows, as they can be opened and closed for easy access.
Curtains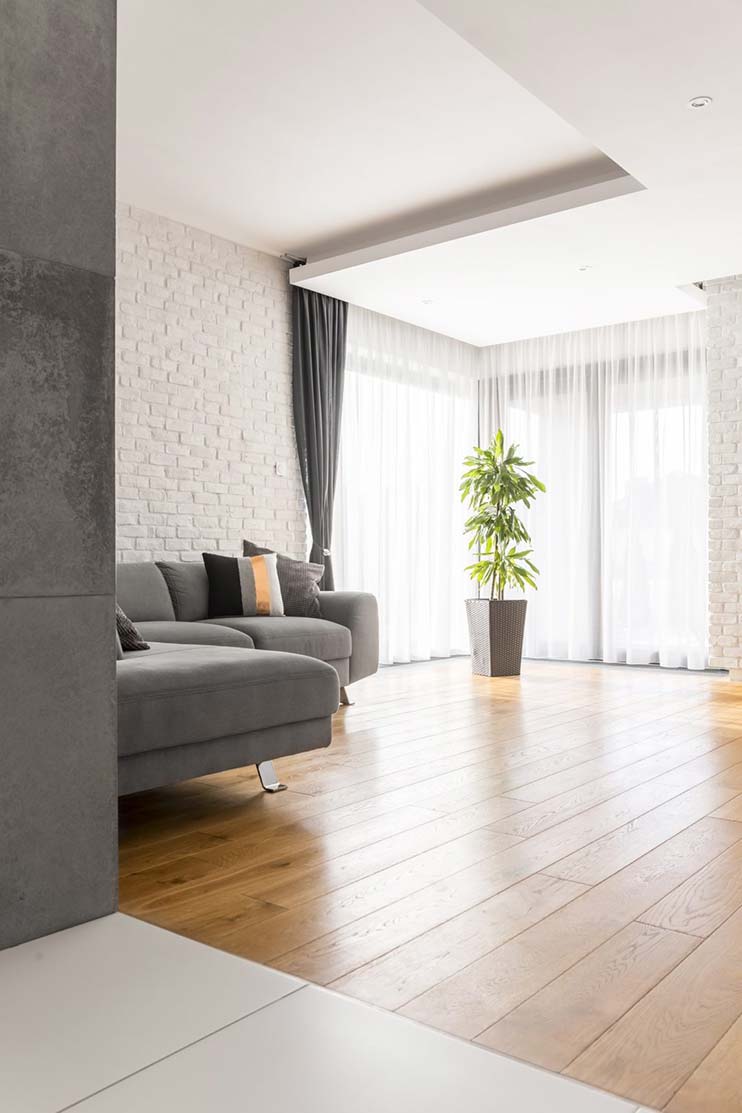 Curtains are a focal point of a room. They are an essential part of the décor of every room. When you are choosing colour, length, texture, styling, and weight, make sure you are considering them as part of the overall design scheme of the room. Whether you are going for a warm, cozy atmosphere or a bright, daylit room, the weight and colour of the curtain make a difference.
Conclusion: Choose the Right Blinds, Reap the Benefits
Window treatments are not just for design and pizazz. Their overall functionality for each room and the savings on energy costs you can save make them a practical part of your home's décor.
Don't just jump into buying blinds. Take some time to research what would work best for each location in your house. And when it comes to finding blinds and curtains in Perth, you don't need to go any further than Vision Decor. We've got you covered.