protect your outdoor area from the elements without breaking the bank
Vision Decor offer a range of outdoor channel blinds in Perth options for all styles and budgets.
A Classic, affordable option to protect your home from the elements.
Budget Channel Blinds from Vision Decor offer you a durable, attractive outdoor shading solution at an affordable price point.
Channelling at the sides and crank gearbox operation.
Pocket and rod base with lock in pins.
Available in Mesh or PVC
Good Energy Level
(NO Ropes and pulleys)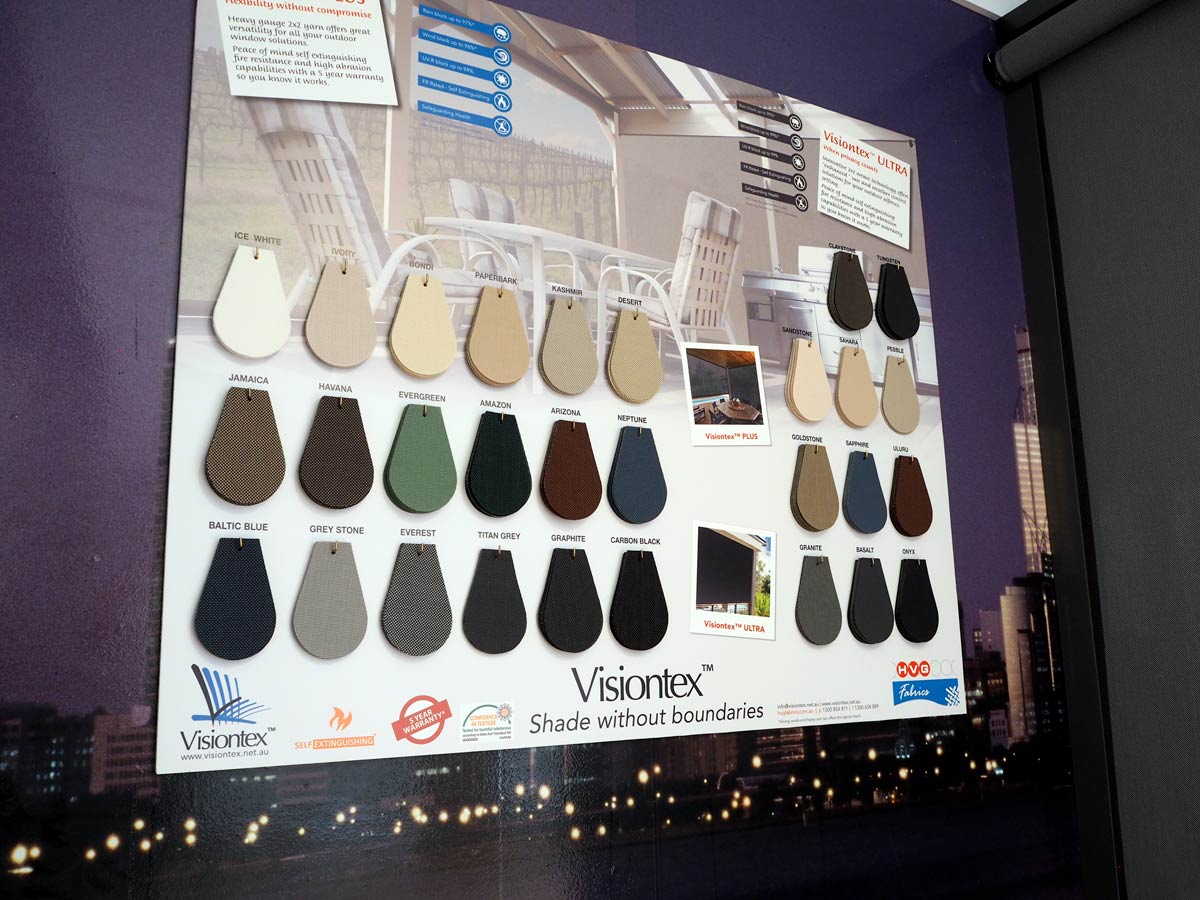 More information coming soon! In the meantime, check out our projects gallery.
Visit the Vision Decor showroom and start transforming your space.
We pride ourselves on being able to provide our customers with the whole package. Stop by our showroom to view our entire range.
Vision Decor
2/19 Exhibition Drive
Malaga 6090
Ready to see what Vision Decor can do for you?
Get Started with a complimentary consultation