Versatile, sturdy and stylish
Vision Decor offer stylish aluminium shutters
to shade your home and compliment your decor
What choose aluminium shutters?
Polished, functional and modern, aluminium shutters are an incredibly flexible shade option. Not to be confused with plantation shutters, they are suitable for interior and exterior use.
Aluminium shutters are made to measure in the style of your choice and are a sophisticated alternative to aluminium grilles for your windows and doorways. Aluminium shutters aren't just restricted to windows and doorways – you can also have shutters fitted outside in areas such as the porch or patio.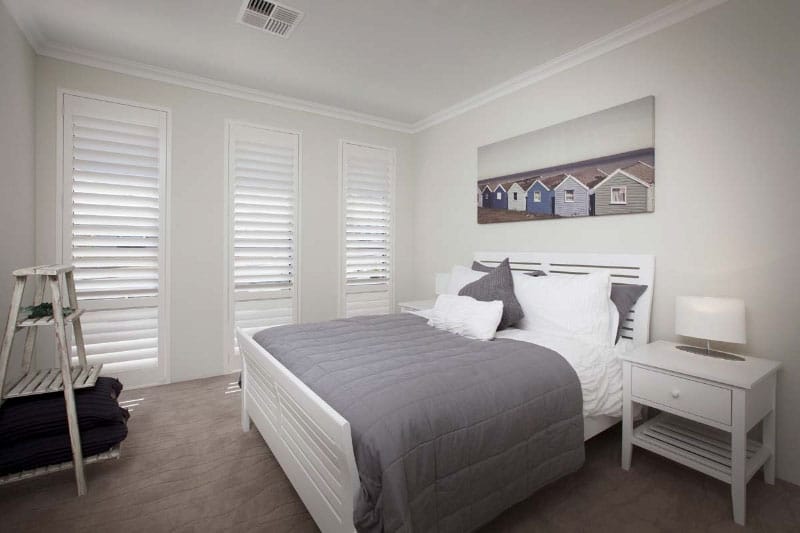 Features and benefits of aluminium shutters
The variety of colours and finishes available mean that you can choose the perfect option for your room's decor. Ideal for many places in the home, from living spaces to bedrooms and studies, aluminium blinds look orderly.
Aluminum Venetians can provide varying degrees of privacy depending on their setting, allowing light in without full visibility. Some of the most popular colour options include white or metallic shades for a sleek, contemporary appearance;
Maintenance
Aluminium shutters require little to no maintenance. When cleaning is needed, all you need to do is wipe down your shutters with a damp cloth.
Cost
Costs will vary based on the type of aluminium shutters, colours and size of the shutters for your project. Vision Décor offer a free measure and quote service for an accurate costing.
Why Choose Vision Decor?
We pride ourselves on being able to provide our customers with the best shutter solutions for their needs.
Offering tailormade services
More than competitive prices
Large in-house stocks & short waiting period
Most products made on-site in Perth

The best available quality
Unsurpassed customer service
Prompt delivery and fitting
Extensive product knowledge
If you are building your dream home or giving a space a makeover, the vision team can help you reach your design decisions with tailormade advice.
We take in all specifications and the overall design of your space based on your personal preference on colour, style and maintenance. Giving you the best possible outcome.
Our installation experts will measure and ensure your custom shutter blinds are fitted to perfection.
Ready to see what Vision Decor can do for you?
Get Started with a complimentary consultation