The latest deals from Vision Decor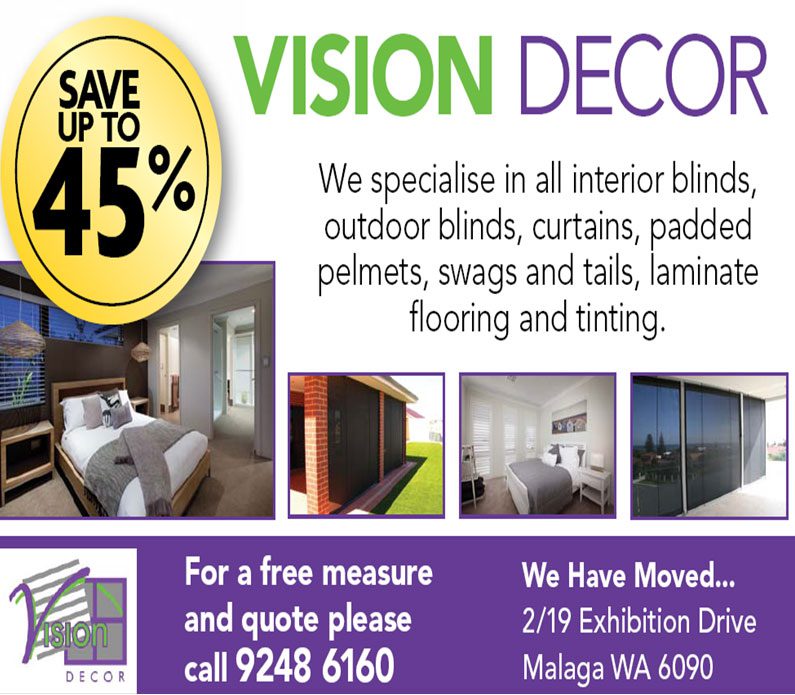 Visit the Vision Decor showroom and start transforming your space.
At Vision Decor, we pride ourselves on giving our customers the whole package. Stop by our showroom to view our entire range of blinds, wallpaper, and laminate flooring.
Vision Decor
2/19 Exhibition Drive
Contact No.: 9248 6160
Ready to see what Vision Decor can do for you?
Get Started with a complimentary consultation