Plantation Shutters Perth
Embellish your home with exquisite European style shutters
Vision Decor have a range of plantation shutters
to shade your home and compliment your decor
Timeless shutters to suit all styles
Plantation shutters are modern indoor blinds that are incredibly energy efficient. Exquisite wood and PVC boards allow light to seep in and out with a simple adjustment.
Plantation shutters are the perfect finish for a classic European look and feel.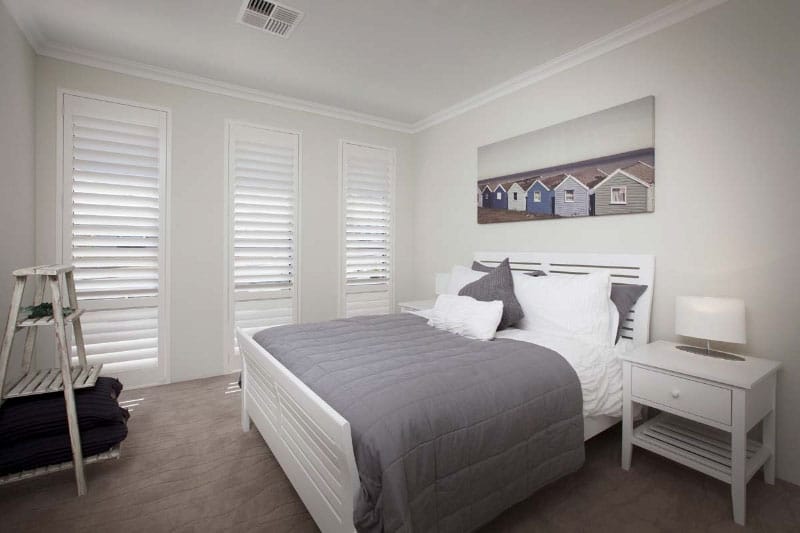 What are plantation shutters made of?
Traditionally plantation shutters are made from basswood. To add more versatility, modern ranges of plantation shutters also include synthetic PVC shutters.
At Vision Décor we offer a full stock of shutter options including Basswood shutters and PVC (vinyl) shutters.
Benefits of plantation shutters
Energy efficient
Save on energy bills during the cooler winter months and the warm summers in Perth –  window shutters can keep the elements in or out.
Blocks light
Open or close your shutters to tailor the exact amount of light to trickle in or seal out.
Keeps out heat
With light comes heat – keep your home cool by closing the shutters.
Improves Privacy
Improve your privacy with plantation shutters by installing them on your windows and doorways. They'll keep out unwelcome eyes and look beautiful at the same time.
Use as an alternative to room dividers
If you are considering creating more space in the home or office, plantation shutters are great fixtures that give versatility and privacy to any space.
Maintenance
Plantation shutters are some of the easiest window treatments to maintain; with a bit of dusting these versatile shutters should last for years to come.
If you are someone who likes to keep everything clean on a regular basis, dust the shutters on your cleaning days.
For those of us who don't like to clean, give your shutters a once over with a damp cloth when dust is visible. If you want to give shutters a thorough clean, all that is required is a wet rag to run through each slat and let dry.
Cost
Every project will have varying costs based on type of plantation shutters, colours and size of shutter you choose. Vision Décor offers a free measure and quote service for an accurate costing. Contact us today to arrange your measure and quote.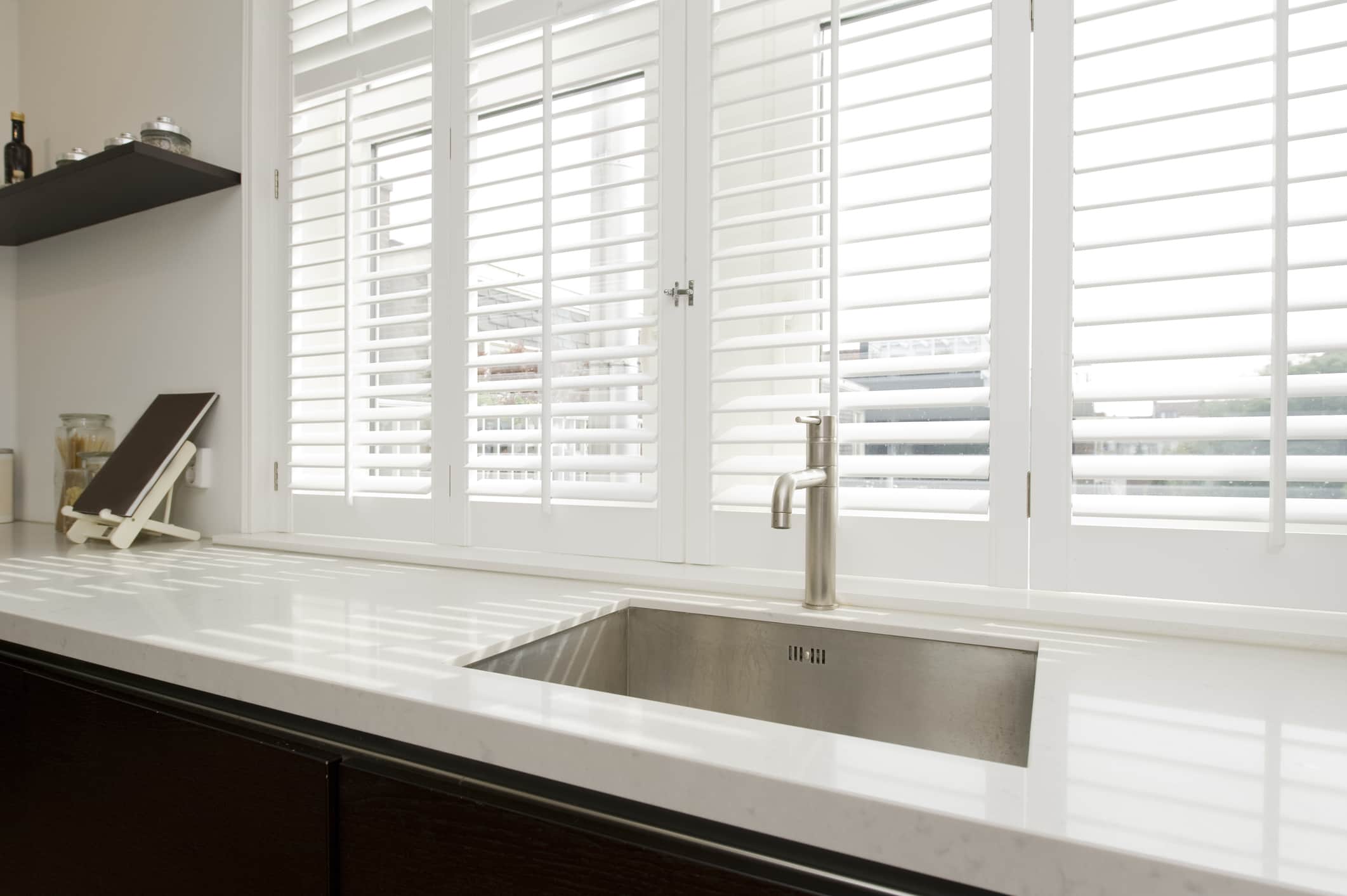 Why Choose Vision Decor?
We pride ourselves on being able to provide our customers with the shutter solutions they require:
Tailormade services
More than competitive prices
Large in-house stocks and short waiting periods
Most products made on-site

The best available quality
Unsurpassed customer service
Prompt delivery/fitting
Extensive product knowledge
If you are building your dream home or giving a space a makeover, the Vision team can help you reach your design decisions with tailormade advice.
We take in all specifications and the overall design of your space based on your personal preference on colour, style and maintenance. Giving you the best possible outcome.
Our installation experts will measure and ensure your custom shutters are fitted to perfection.
Ready to see what Vision Decor can do for you?
Get Started with a complimentary consultation