Outdoor blinds allow you to enjoy your outdoor areas throughout the year despite changes in the weather.  Outdoor Blinds also help deter bugs from entering your outdoor space getting rid of those pesky flies and mozzies in summer.
Outdoor blinds can also contribute to an increased property value because it's considered an entertainment feature – setting your property apart. As well as creating another room 
Outdoor blinds also add privacy to your home. Serving as an extra sound buffer on those late nights entertaining outdoors – which means happier neighbours! 
They can also be a deterrent from intruders entering your home, another added layer to get through. So how do you actually make the best outdoor blinds choice? 
Read on for some pointers to help you on your way.
Consider climate protection
Weather conditions in Australia can have extreme impacts, and climate protection around the home is essential. 
Installing outdoor blinds and shades can help control glaringly hot sunlight and UV exposure.  
With the range of blinds to choose from, it's really easy to get just the right amount of light entering your indoor space. 
If you are after a product that will block out the sunlight completely, a canvas material can certainly do this for you also.  
Whether you require protection from hot or cold temperatures, outdoor blinds can significantly help to insulate your backyard or patio.
Make sense of measurements
Measuring correctly for your outdoor blinds is extremely important regardless of the blinds you choose.  
If you want the blind to fit inside the patio or alfresco recess, you'll need a metal tape measure and a paper and pen. 
Measure the full height and width of the recess space. Measure in 3 places horizontally and vertically to be sure of accuracy.
If the blind is to hang outside the recess you will need to measure the exact width of the area you would like the blind to cover.
To avoid light leakage, make sure the blind overlaps the window by 70mm at the top and 50mm at the sides.  For the bottom of the bind allow 20mm clearance.  
But at Vision Decor we take care of the measuring.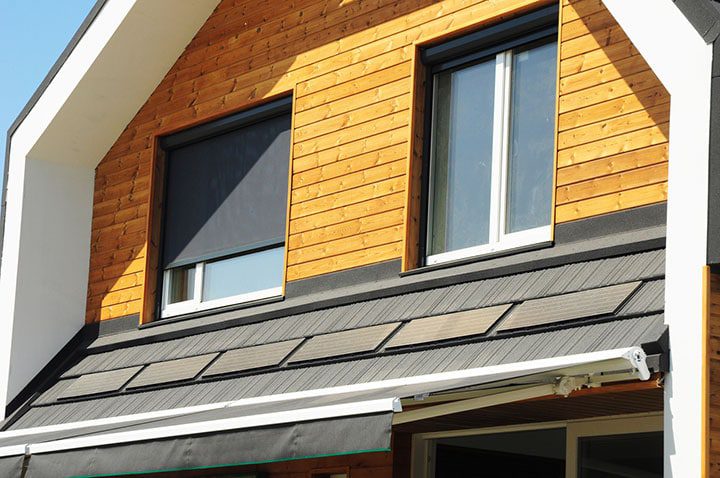 When you've given thought to what you'd most like your blinds to achieve for your property, selecting the right material will be that much easier.  
If you're after decent UV protection and are seeking complete blockout, then canvas can work really well.  
On the other hand, mesh is an option which can block out the harsh sun in summer months while protecting from cold and wet weather in winter.  whilst still allowing the breeze to enter on those hot summer days and nights.
PVC is another option which allows you to enjoy natural light filtering through the blinds, plus you can view your backyard's landscaping while enjoying a closed in, cosy space.
Pick a quality supplier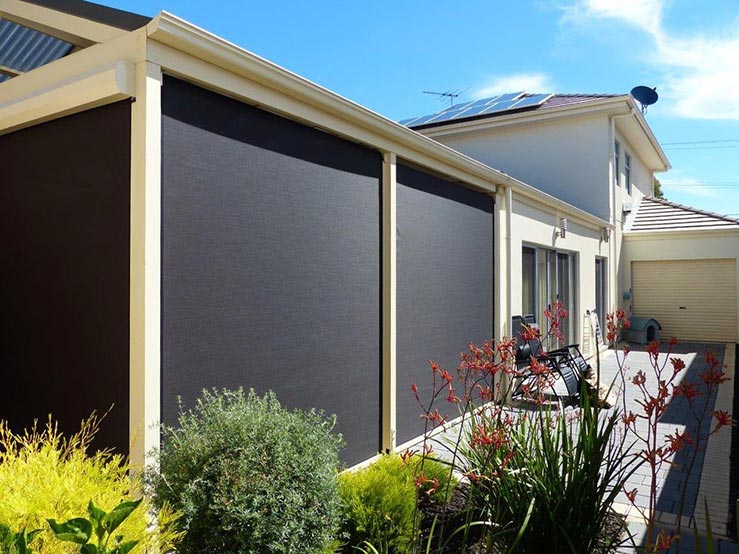 A sure-fire way to purchase smart and avoid disaster is to buy your blinds from a reputable manufacturer who knows the product and understand the purpose variables you face.  
When you go direct to the experts at Vision Decor, they already understand which blinds work best for the climate and how to troubleshoot for your home's unique set up.  
A good supplier will also stock a range of quality products, will vouch for the ease of operation, and will help you with the installation.
By following these basic guidelines, you'll not only choose outdoor blinds that really work for your home but you'll end up with a durable result that you're happy with for many years to come.  
If needing outdoor blinds in Perth, then our team at Vision Decor can happily help guide you in the right direction, be sure to get in touch today. We offer in home obligation-free measures and quotes so we can give you the right advice.